BIO 4101 Pesticides and the Environment
General characteristics and properties of pesticides and their applications in agriculture, forestry and public health, with a particular focus on insecticides and herbicides. Emphasis on the ecological impacts of pesticides on organisms and ecosystems, as well as modern alternatives to chemical pesticides via the use of biotechnology and integrated pest management. (Offered in alternate years).
My approach to this course will be in focussing heavily on current developments of alternatives to chemical pesticides and a greater reliance on ecosystem services arising from native biodiversity in agro-ecosystems as well as the use of biotechnology, such as in integrated pest management or the use of genetically modified organisms. There are some elements of pesticide science that I will not cover in great detail in this course, such as pesticide chemical formulations, biochemical pathways of pesticide effects on organisms or the physiology of toxicity on development. These subjects, as interesting as they are in their own right, are not my intended focus for this course and a sufficiently covered in other courses offered within the department (such as BIO4146: Ecotoxicology, for example).
Lectures

Monday 830-10 Vanier 2075
Thursday 10-1130 Vanier 2075
Office Hours

Thursday 130-230 in GNN 284
Please let me know if this time slot is not convenient for you and we'll try to find another time that works
Communication
Occasionally, I will be required to contact you by email with some info about the course. Please note that it is your responsibility to check your uottawa email regularly and to respond within a reasonable delay. You may consult these regulations surrounding email contact at uOttawa here.
Evaluation
Article discussions 25%
Midterm 1 – 20 or 30% (October 12)
Midterm 2 – 20 or 30% (November 27)
Final project will be
EITHER a) Presentation 25%
OR b) Letters to the Editor 25%
The exams will mostly concentrate on higher levels of interpretation of the lecture material, such as comparisons and contrasting, as well as interpretations, analysis and synthesis, rather than listings of terms or regurgitation of facts. Please see The Biology Undergraduate Student's Guide to Success for more information on what to expect in order to perform optimally on one of my exams.
There will be no make-up writings for midterms if you must miss one for valid reasons (proof required).
Note that a late penalty of 10% per day applies to all assignments and deadlines.
Lecture Notes
I will have posted below a .pdf file of the lecture notes in 2 formats (3 slides/page and 6 slides/page). You may download the file and print out a copy to bring to class or follow along on your computer. The goal of providing these notes is to allow students some relief from note-taking and permitting them to listen to and to better integrate the lecture material. The slides notes are NOT complete, however, and students will be required to attend lectures in order to fill in the missing information. Usually, the information contained on the slides relates to higher levels of organization in the learning process (context and interpretation), as opposed to simply learning lists and names.
In order to help you recognize the terms of importance to the course, to recognize when you may have missed some info in the lectures and to help you make concept maps between various terms and concepts, I will provide lists of Key Words from the lectures that you are to know, be able to define and to use in your lexicon while discussing topics related to pesticide science.
Lecture notes being updated for Fall 2017
Articles
We will be discussing 3 research articles on pesticide related studies throughout this term. Although these articles are not all on the most recent findings in pesticide science, they each one brings its own lessons and perspectives. We will break down the article in discussion, mostly with the goal of realizing how individual manuscripts can contribute information to the field of knowledge about which they are studying and writing.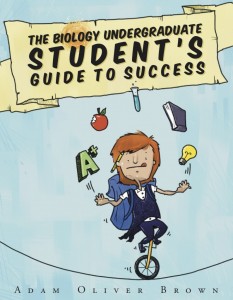 You will be expected to have thoroughly read and understood each article before coming to class, and to participate actively in the discussion. You will come to each discussion session with a single typed page containing a summary of the article, as well as 3 talking points to bring to the discussion. For each of these talking points you should also provide a brief description of the pertinence of your queries to the overall article discussion. For more information on how to read and critique a scientific article, please consult this chapter from The Biology Undergraduate Student's Guide to Success. In order to allow for a learning curve on the article discussions, the evaluation will be weighted as follows: your best mark will be worth 15% and the 2 others will be worth 5% each (total 25% of your final mark).
Article #1 (Sept. 28, 2017): Pesticides and amphibian declines (download .pdf) and Key Words
Follow-up story about lead author Tyrone Hayes in New Yorker Magazine
Article #2 (October 19): Bt corn and Monarch butterflies (download .pdf) and Key Words
Article #3 (November 16): Long-term toxicity of Roundup (download.pdf) and Key Words
Presentations
The last portion of this course will be devoted to student presentations on a pesticide-related research study of your choice, as found in the primary literature. These presentations will be given in a specific format (to a non-scientific audience of either 1-Government Agency, 2-Business group or 3-Town Hall meeting) and will be of a duration of 20 min, 15 min or 10 min (for groups of 3, 2 and 1, respectively). The presentations will be marked as a group both by the class and the professor (weighted 40-60%, respectively), therefore attendance is mandatory and you will lose up to 10% of your mark for your own presentation by being absent during the others. All groups must submit their powerpoint presentation on the first day (November 30), regardless of their presentation date.
Your goal here is to pretend that you are research scientists and you have been asked to speak about your work to a non-specialist group as your audience. You will have one month to come up with your topic by showing (at least) 2 research articles on any aspect of pesticide science from the primary research literature in order to lock down your presentation subject (due by Oct. 5 at the latest). After your topic has been chosen, you may choose an audience type on a first-come-first-served basis, with only a limited number of each kind of audience allowed so you are encouraged to get a head start in order to make sure you get the choice you want.
You are highly advised to consult with me during the construction of your presentation on its structure and content. Please see The Biology Undergraduate Student's Guide to Success for more information on how to give effective scientific presentations. You can read excerpts of the Chapter related to giving oral presentations here, as well as specific pointers for talking to our specific groups of interest: business, government and town hall meetings. Lastly, in terms of the creation and delivery of your talk, you will want to consult the ABCs of oral presentations here.
You will submit your evaluation of the presentations by Google form found online here. There will be a 10% penalty for being absent from the presentations and not submitting your peer review. You may find a copy of the evaluation form here (in .pdf format) that you may use to inscribe your comments and marks during the presentation sessions.
Here are the notes for the workshop I gave in class on tricks and tips for the Public Communication of Science. Hopefully, it will be helpful as you build your presentation to a non-scientific audience.
Presentation schedule:
November 30
1- Maggie and Sabrina
2- Teagan and Mahum
3- Debora
4- Charlotte and Struthee
December 4
1- Jennifer and Alexa
2- Rachel and Preston
3- Andre
4-
December 6
1- Simon and Mark
2- Mackenzie and Ella
3- Esther and Sue
4-
Letters to the Editor/Op-ed piece
You must write two (2) letters to the editor as a response to news articles that have been published in a local/regional newspaper, or a national/international one over the course of the winter term. Alternatively you may write one (1) op-ed piece in the format of a legitimate newspaper outlet on any pesticide-related topic of your choice that is relevant to current affairs or news items in your destination newspaper.
One week after the last day of classes (last day of classes is December 6, 2017), you must submit in .doc format both your letters (written in the format requested by the newspaper in question), as well as the original article that prompted your letter. The assignment is therefore due by December 13th at 530pm at the latest. Examples of submission formats for letters to the editor can be viewed for the Ottawa Citizen here or for The Globe and Mail here. For examples of submission guidelines for op-eds to most major news outlets, see the Op-Ed Project webpage here.
Textbook
I have recently adopted the textbook 'Pesticides and the Environment' by G.R. Stephenson and K.R. Soloman as required reading for this course. Most of the lecture topics will follow the textbook material closely and you will be expected to have read and understood its content. You may purchase your copy at the University of Ottawa bookstore or online.
You are also encouraged to consult one of many other texts, including those found below (most of which are available at the library of the University of Ottawa) in order to gain a well-rounded perspective on the topic of pesticide science:
Bohmont. 2007. The Standard Pesticide User's Guide, 7th ed. Pearson Publishing.
Brown. 1978. The Ecology of Pesticides. John Wiley and Sons.
Carlile. 2006. Pesticide Selectivity, Health and the Environment. Cambridge University Press.
Carson. 1962. Silent Spring. Mariner Books.
Constanza et al. 1997. The value of the world's ecosystem services and natural capital. Nature. 387: 253-260.
Edwards. 1973. Persistent Pesticides in the Environment, 2nd ed. CRC Press.
Elzinga. 2004. Fundamentals of Entomology. Pearson Publishing.
Gullan and Cranston. 1994. The Insects: an Outline of Entomology. Chapman and Hall Publishing.
Matsumura et al., 1972. Environmental Toxicology of Pesticides. Academic Press.
McEwen and Stephenson. 1979. The use and significance of pesticides in the environment. John Wiley and Sons publication.
Pedigo and Rice. 2006. Entomology and Pest Management. Pearson Publishing.
Pimentel et al. 1993. Environmental and economic costs of pesticide use. Bioscience. 42: 750-760.
Regnault-Roger, Philogène and Vincent. 2005. Biopesticides of Plant Origin. Lavoisier.
Van Emden and Peakall. 1996. Beyond Silent Spring: Integrated Pest Management and Chemical Safety
Winston. 1997. Nature Wars: people vs. pests. Harvard Press.
Do you want to hear what some past student of BIO4101 have to say about their experience?
Consult these anonymous testimonials below:
Concise + clear-cut material. Loud voice +well-organized +exams are fair.
Good job Adam! Thanks for the great effort!
Excellent course. Maybe a bit too superficial in terms of info, but excellent introduction to material. Please offer this course again, waited 3 years or this and I hope other students have the oppotunity.
As a prof you are unique. You're the youngest one that I have even had. So maybe you weren't as jaded as others. Don't beacome jaded! It was a great course.
Course content is very interesting. Key words are useful and tests reflect what was covered in the course.
Great course, amazing subject material, very interesting and stimulating. I have learnt alot from this course and it was very interesting. I would definitely take it again if I could, and would recommend it to others.
The course was very well organized+ the notes especially were clear enough on their own, but definitly neede to come to class to complete the understanding.
Great course. I like the topic and I think you conveyed it well. I like your style of midterms (very fair).
Professor teaching style has substantially improved since the last class I took with him (BIO 1109). Interesting subject matter. Very glad that several different aspect of the pesticides + env were covered.
Article discussion fun, though we judged some too much + came to genral concensus using only a few opinions. Keep it more open.
Prof is always prepared for the class. Good to have presentation. This will help us prepare for the realworld.
Animated, original, alert
I liked all the aricle critiques we had to do. This just prepares us for those who haven't taken the seminar yet. I like how you are very ecstatic in what you do which draws everyone in follow through with what you are teaching.
The course was very informative and interesting.
The article reading and analysis were very beneficial, although they took a long time to do.
I'm not in my 4th year, I work a little harder in this class. But I enjoyed the class; it was well structured. I like the overall information concerning pesticides, your approach. I also liked the dynamics of the course!
the professor as a teacher is excellent and clear+ easy to understand. Keywords and practice for the midterm were useful. Discussion are interesting and gives the students a break from lectures.
Great course overall, the course contents were excellent with great teaching style. The group discussions etc.
I really liked the professor as a teacher. His teaching style is easy to follow and he is not boring to listen to. I enjoyed the subject matter and learned some very useful things. Thanks for a great course!
Evaluation was fair.
I liked the course and the use of articles as a method of learning different aspects of the course material. The idea of the making a presentation of a science topic to a non scientific audience ia a good one.
I really enjoyed the course, your effort shows. Thank you.
I like the lecture style. Like the fact that you joke and teach at the same time. Enjoy the presentations (very businessy) and the time on the right corner of the slides ia a great addition! Also like that you explain every image you use for your ppw.
The prof knows how to make a class interesting. He seems to very much enjoy what he does and it shows in the way he teaches the material. Very good class, good material, good prof. Probably the best prof I've had so far.
I learned alot and in an interesting way. Each class had a good amount of information to learn.
This was a very interesting course and I learned alot.
The breakdown of the course was great.
Overall good courses with interesting information. Nice slides but a white background would be better for printing.
The web site was good and very usefull. The course notes were helpfull and relayed all the important material.
Good course to increase awareness about pesticide use. Article critiques and discussions were interesting.
Great course, very well organized! You're a great prof and you relate well to students. The course itself is a great addition to the faculty of science, and is fantatstic for ecology students.
Great topic choices! Thanks for all your help in lectures 1/3 throughout courses!
Sample midterm was VERY helpful.
The course was well organized and very interesting.
I found this course to be very well organized. It has been my favorite course this semester. The content can be related to the "real world" ot the other courses. The article assignments were a good idea. As well as the presentation.
This was an excellent class and it would definitely suggest it to other students.
I enjoyed the course! It was very interesting, and I felt that it covered the broad edge to topics. I would absolutely recommend it to other students!
The teaching was clear and concise in terms of time. Very applicable course.
Enjoyed this course, the content was very interesting. It related to real life situation which was good.
Overall, though the topic of this course is interesting. I do think your teaching style was good + you explain things well.
I find the professor more open to students than others said. Sympathetic most of the time + participatory aspect was appreciated.
Great course! Well taught.
Good course
Good course. It was an interesting subject that taught me about current issues and the professor was good.
Loved the course! (:o)) Thank you.
Very well organised. The teacher conveys subjects well and thouroughly.
It was very interesting, I learnt a lot, and the prof made it fun to learn.
Great website! Love the course eval breakdown – opportunities to do assignments/tests/presentation. Great teaching, good slides, always easy to get a hold of prof. Loved the course.
I liked the light data.
Great course! Very informative. Prof conveyed material in a very clear and concise manner. Prof's enthousiasm really enhanced the learning environment, much appreciated! Thanks for making yourself so available!
Was unique relative to other biology courses in its content. Very applicable to our lives and useful.
Well spoken teacher.
No final !!! (:o)) – I liked the way the course material was organized, and the weekly article summaries were good! Thank you!
Good course, and I learned a lot from it.
Enjoyed subject material a lot!
The course is very interesting.
Thank you for your passion and holistic view of such a complicated subject.
The course covered a lot of very recent and interesting material.
The discussion on select articles are interesting and a good way to learn how to read an article and to evaluate it. Basing the exams on understanding rather then memorization is good.
You have no idea how happy it makes me that there is no final exam in the exam period!
Your slides are great.
I really liked how the course was set up – having weekly article discussions made things interesting and helped put the stuff learned in class into perspertive/real-life situations.
I found the course interesting and well organized.
The course was very interesting and well organized. The content was very representative of what we learned in class.
Course is always well organized, slides are easy to understand, keywords are useful.
I really like the topics of this class. I really liked this class. I feel like i've learned a lot about pesticides and I enjoyed Adam's teaching.
I liked the course overall and you broke down the concepts very well. I highly appreciated that the midterms were not textbook regurgitation and that there is no final. The course was broken down enough for people who were not familiar with concepts. – I greatly appreciated the fact that our mark is broken down into summary components.
The non-scientific information (economics , history) were very good. The class discussions were a good way of engaging the class.
I actually enjoyed the course quite a lot and learned more then I expected to.
Forum
Visit the discussion forum often to view questions, answers, exam details and other interesting info relating to courses. You'll need to register and login to participate.
Veuillez visiter le forum de discussion réguliérement pour voir des questions, des réponses, les détails pour examens ainsi que d'autres infos pertinentes aux cours. Il faut s'inscrire et connecter pour participer.