The Biology Undergraduate Student's Guide To Success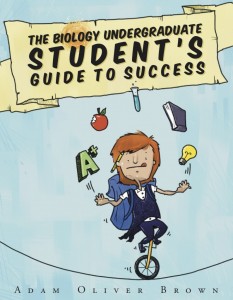 Now available in paperback format from Nelson Publishing.  Get your copy in English or in French at the University of Ottawa Bookstore or you can purchase it online directly from Nelson here!
You may read the first Chapter of the book, entitled 'How to Learn, Retain and Communicate Biology' by following this link here.